Italy/Cape Verde 19-20
WHEN
Oct 12 2019 - Mar 24 2020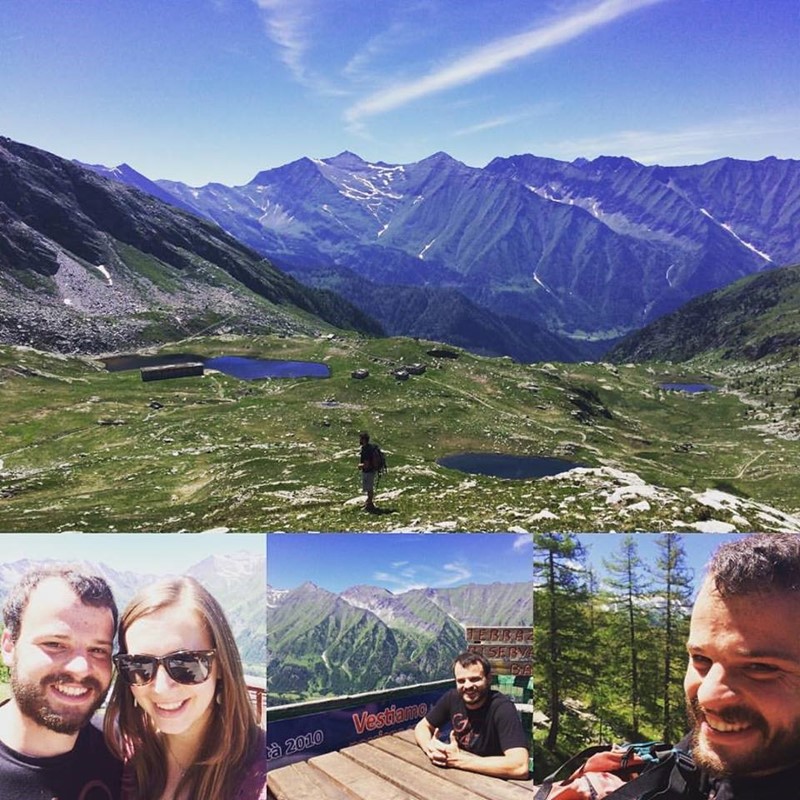 MINISTRY // Come to the piedmont (base mountains) of the Alps in northwest Italy at the border of France.  Located in a true alpine village, Bobbio Pellice is visually attractive and appears to be persevered in time, with a lifestyle that is still manual and self-sustaining.  You will travel with us on extended excursions through Italy and others countries having the opportunity to see some major cities and historical locations, as well as experiencing the mountains. You will learn to communicate with Italians in their language. Utilizing a combination of theology, Bible study skills, philosophy and worldview training, evangelism, character development, personal life skills, and monthly mission trips, we endeavor to expose students to life, guide them to discern God's will, and cultivate a spiritual passion and calling. Ultimately though, it is not our programming or passion that transforms these students. It is God Himself responding to the individual cry of each one who has purposefully set this time aside to be transformed. The sole motivation for attendance should be life effectiveness, through an increase in wisdom. When students come with that singular goal in mind, each one takes home a measure of transformation proportional to his or her individual drive and desire to be more like Christ.
​
TESTIMONIES // "My time in Itay has been the biggest blessing, not just for the now but the things I've learned will have a lifelong impact. I've had the opportunity to experience what it means to really live by faith and live as part of an intercultural team all for the purpose of bringing Jesus to the World, learn about the Italian culture, and build lifelong friendships!" – Morgan Arnold
"Italy has changed my life in many different ways. For me the biggest way that Italy has changed my life is seeing God's diffferent blessings. Living in a different culture I have come to appreciate all that God has been doing in my life. Italy has changed that for me. I now see all of the many different ways God has been working in my life." – Melissa Howes
Financial
Milestones
| | | |
| --- | --- | --- |
| $250.00 | | Commitment Deposit Due 6/1/2019 |
| $3,400.00 | | Due May 1 Due 6/1/2019 |
| $3,400.00 | | Due June 1 Due 6/1/2019 |
| $3,400.00 | | Due July 1 Due 7/1/2019 |
| $3,450.00 | | Due August 1 Due 8/1/2019 |
Meetings
Jun 8 2019
10:00 AM - 3:00 PM EDT
Meet and Greet
Required
First Baptist Church Woodstock 11905 GA-92 Woodstock, GA 30188
This is an opportunity for you to come and meet your teammates for the first time before beginning summer training. This time will be full of helpful and important information as we move into summer training. If you are not able to personally attend, please plan to video call in.
Requirements
Restrictions
You must be a High School Graduate
Preparation
Raise all necessary funds prior to departure

Attend all training events in person or via Internet
Stories
No stories have been posted for this opportunity yet.